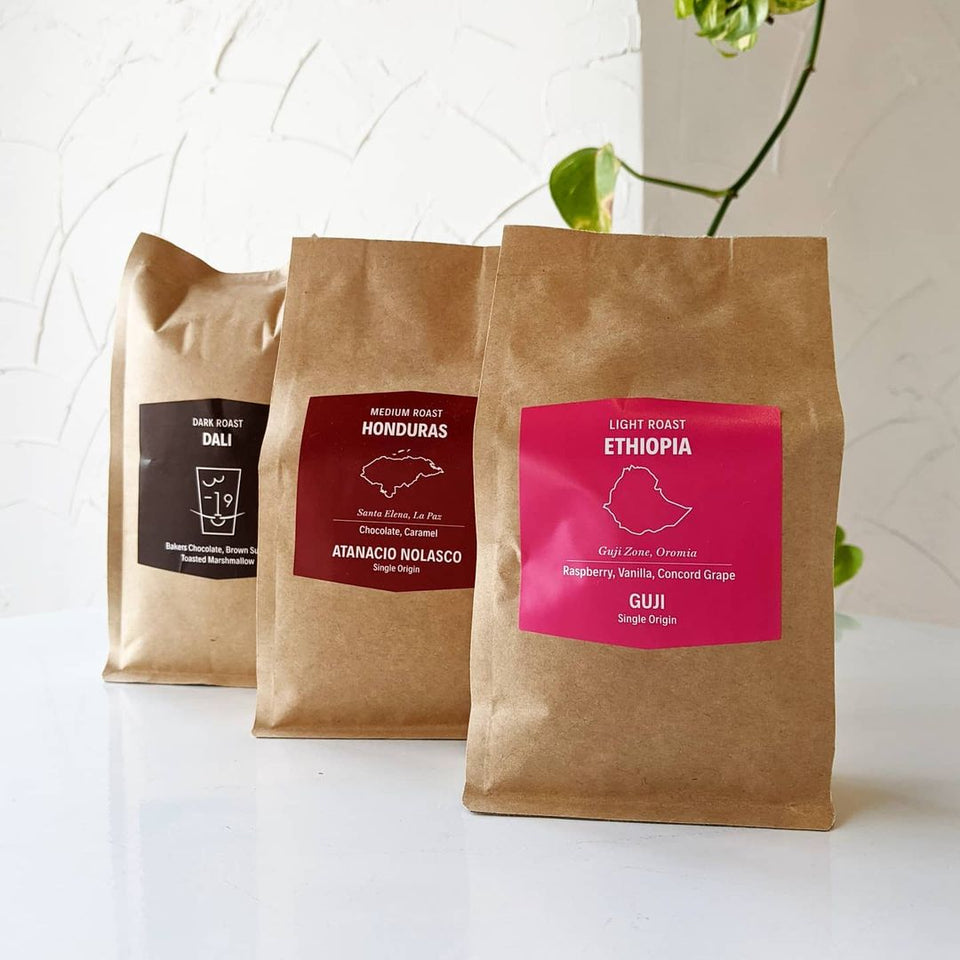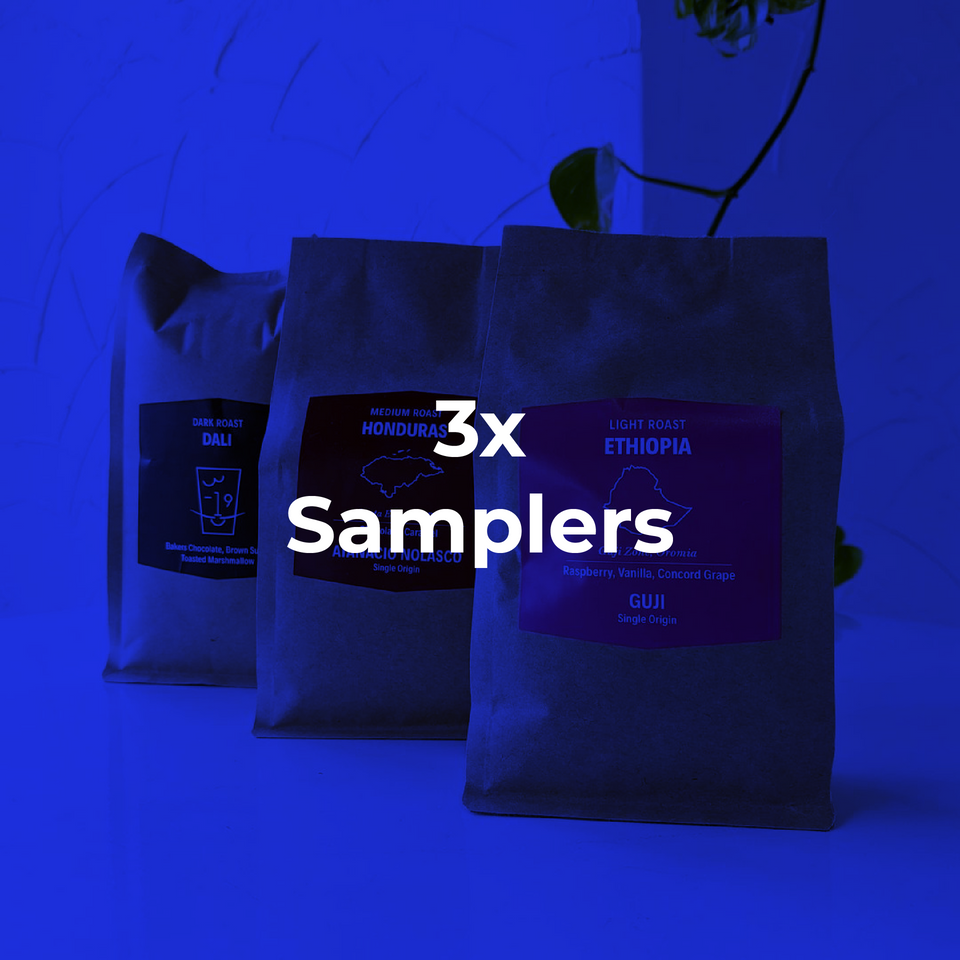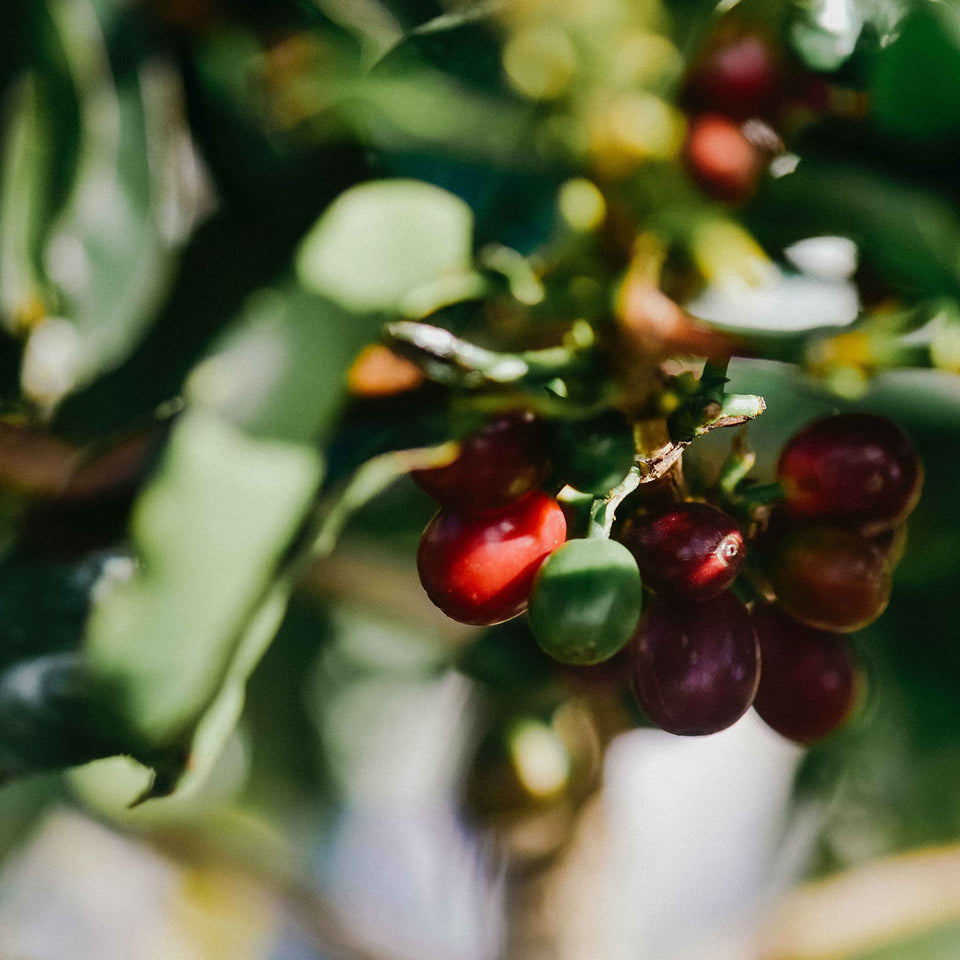 Bundles 3 - Sample Pack
Can't decide on a coffee to try? We have you covered! Explore delicious and unique coffees from around the world by trying our sample pack, which contains current selections of our single-origin offerings.
The sample pack contains 3 bags, each 4oz, of our single-origin coffees.